Bob Gagnon Plumbing & Heating - Radiant Heat Specialist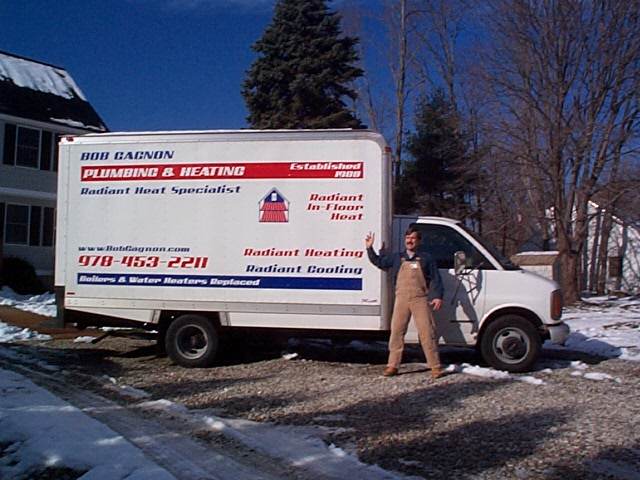 I have provided quality plumbing and heating installations and service for commercial and residential customers in the Lowell area for over 20 years. Using the finest materials available, U.S. manufactured when possible, along with unsurpassed workmanship I strive to create the finest plumbing and heating systems possible, that will surely last decades. I have a simple rule- I do every job just like it was my own house. When you call Bob Gagnon plumbing and heating you get Bob Gagnon. I do all the work myself. I'll talk to you on the phone- I'll quote you an exact price over the phone and I will arrive at your house when scheduled & complete the job in a prompt and neat manner. Having no employee's means I have complete control over quality. Every job I do myself and I'm a 20- year master plumber. This means I have near zero callbacks. On the rare occasion a problem arises I will take care of it promptly; this is easy when you have very few problems.
My business phone rings at my house so I am available to answer your questions or schedule jobs. I have a cell phone and I can be reached during the day for EMERGENCY SITUATIONS ONLY!
Having complete faith in the quality materials I use and my own ability allows me to provide a 5 year guarantee on all large plumbing and heating installations. For example: boiler replacements, heating systems, bathroom remodels.
Please feel free to contact me at: office/ home 978-453-2211
Or e-mail me at: bgph00@aol.com
Master Plumbers Lic.# 9694